Place of Origin:Hebei China (Mainland)
Main Export Market:America, Europe, Australia, Mid-east, Africa, Asia
Price:US $1,200 – 1,500 / Ton
Price Valid Time:7 days
Company Certificate:ISO 9001:2008,CE,SGS
Quality Inspection:ISO 9001:2008,CE,SGS
HS Code:7314490000
Brand Name:DeChengli
Type:Steel Grating
Material:S275JR,SS304,Mild steel & Low carbon steel,etc.
Means of Transport:by sea
Delivery Date:within 20 days
Specification:Surface Treatment:Black,hot dip galvanized,painted,spray coating
Applications:Steel plateform,steel structure,trench,etc.
Packaging Detail:Normally packed in piling up ways with two pieces of square wood on both bottom sides. Also can be packed by customers' requirements.
Delivery Detail:within 30 days after formal order
Galvanized Steel Grating is made by welding with flat steel and bars with certain distances. It goes through cutting, opening, edging and other processes. The products enjoy the feature of high strength, light structure, high bearing, convenience for loading and other propertier. The hot dipped zinc coating gives the product excellent anti-corrosion.
Material:carbon steel or stainless steel
Surfaces
* Plain Surface – Standard on all grating products except aluminum I-Bar
* Serrated Surface – Available on all grating products except aluminum I-Bar. Recommended when oil, water or chemicals are present.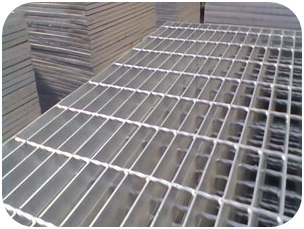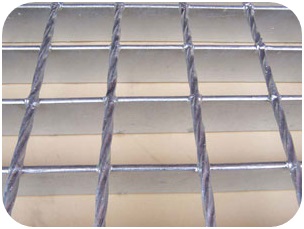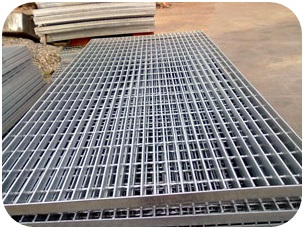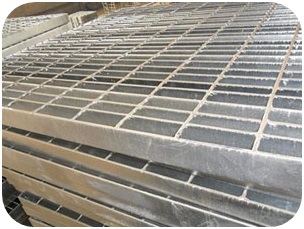 Installation of Steel Grating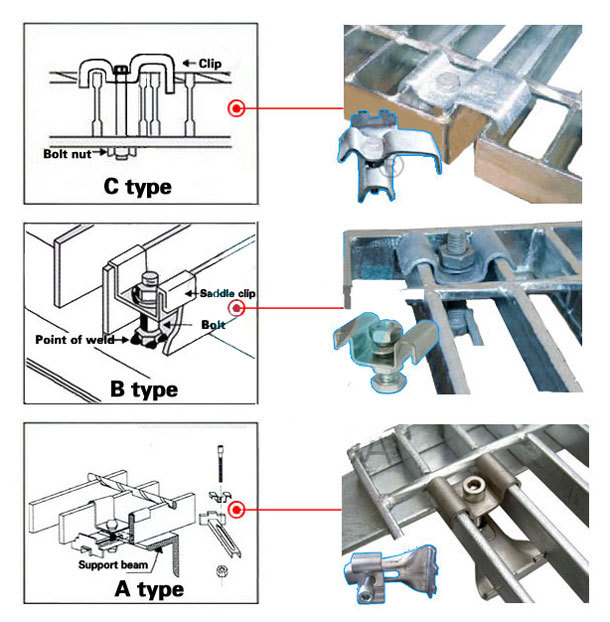 high quality galvanized steel grating Uses:
* Walkways
* Flooring
* Ramps
* Bridge Flooring and Sidewalks
* Concrete Reinforcement
* Fork Lift Traffic
* Machine and Motor Bases
* Machinery Safety Guards
* Machinery Support Trenches
* Mezzanine Floors
* Partitions
* Platforms
* Racks and Shelving
* Window Guards
Galvanized Steel Grating?Standard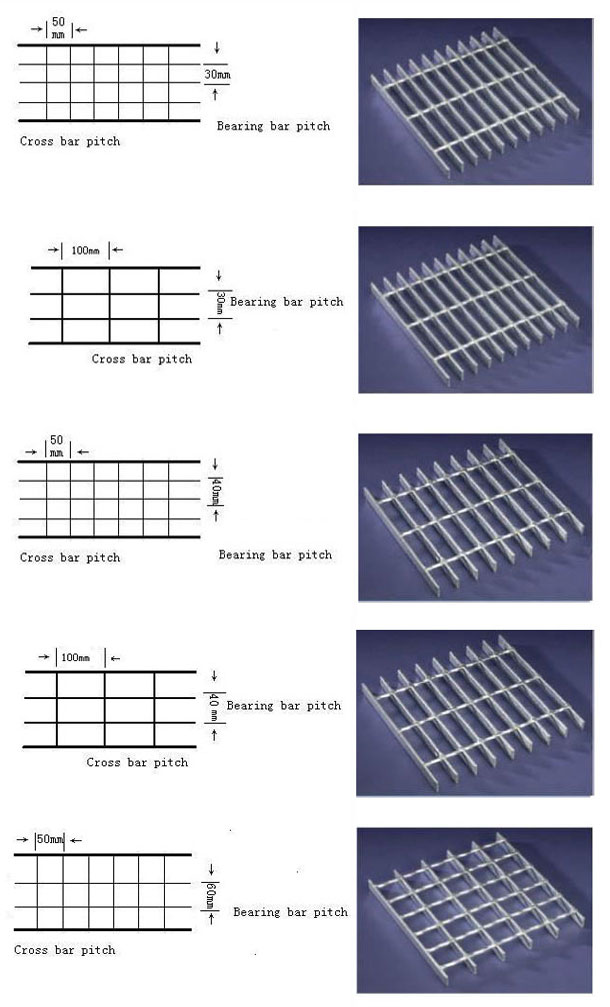 Processing
>> Raw Materials
Our raw materials are procured only from reputable sources that we regularly visit and audit.
Our material suppliers are all ISO 9001 certified and we procure our raw materials to the following minimum standards and grades:ASTM A1011M (American Standard) BS EN 10025 Grade S275 JR (British Standard and European Norm)
>> Manufacturing Standards
We manufacture our gratings to many international standards of which the most common are:
ANSI/NAAMM MBG 531-00 (American National Standard)
BS 4592-1:2006 (British Standard)
>> Welding
Our welders are tested and approved to the following standards:
AWS D1.1:2010 (American Welding Standard) BS EN 287-1:2004 (British Standard and European Norm)
>> Hot Dip Galvanized
Our products are hot dip galvanized (if required) to the following standards:ASTM A123 (American Standard)
BS EN ISO 1461:2009 (British Standard and European Norm)