Place of Origin:Hebei China (Mainland)
Main Export Market:America, Europe, Australia, Mid-east, Africa, Asia
Price:US $1,200 – 1,500 / Ton
Price Valid Time:7 days
Company Certificate:ISO 9001:2008,CE,SGS
Quality Inspection:ISO 9001:2008,CE,SGS
HS Code:7314490000
Brand Name:DeChengli
Type:Steel Grating
Material:S275JR,SS304,Mild steel & Low carbon steel,etc.
Means of Transport:by sea
Delivery Date:within 20 days
Specification:Surface Treatment:Black,hot dip galvanized,painted,spray coating
Applications:Steel plateform,steel structure,trench,etc.
Packaging Detail:Normally packed in piling up ways with two pieces of square wood on both bottom sides. Also can be packed by customers' requirements.
Delivery Detail:within 30 days after formal order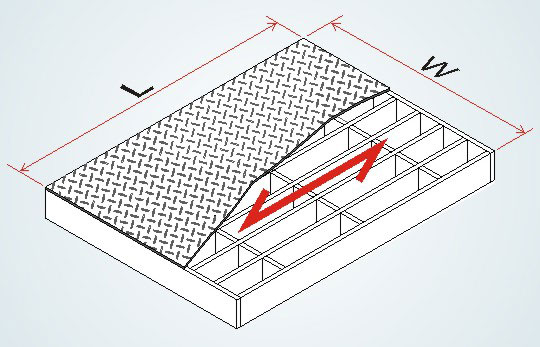 Composite steel grating is a combination of steel grating with certain spanning capability and the sealing surface of the diamond plate products, constitute any type of steel grating tread plate and different thickness. But the most commonly used steel grating G323/40/100 for low plate; the tread plate commonly used 3mm thick plate, 4mm, 5mm or 6mm plate may be used.
Material: high quality low carbon steel
Features:
Compound Steel Bar Grating has high strength, light structure, corrosionresistance, durable and beautiful appearance.
Type of steel steel grating :
1,Plain type:One of the most wiedly used gratings, available for flooring, sidewalk, drainage pit cover, stair tread, etc.
2,Serrated type:Better Non-skid property & safety compared with plain grating.
3,I-shape type:Lighter, more economical and practical comparing with plain grating.
Terminology of Compound Steel Grating
* Loading flat steel: Majormaterial of the grating. Both sides upon the steel beam.
* Crossing bar or twisted bar:Steel rod twisted in square section pressed into the bearing flat bar. Forfixing of flat steel bar.
* Edging plate: Theflat steel bar with the same section of the bearing or loading steel, welded tothe side of the bearing bar to form a edge.
* Grating orientation: The flatbar arranged along the loading direction for the direction of grating.
* LB: The abbreviation of theloading bar. This is the overall size along the direction of the loading bar. (forexample: 995x1200LB), and Other sizes distinguish.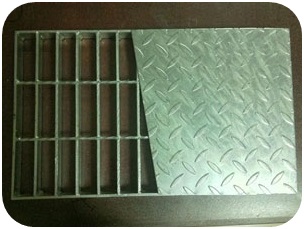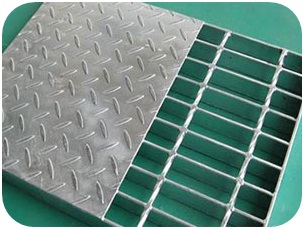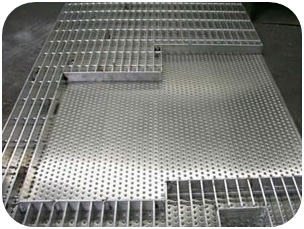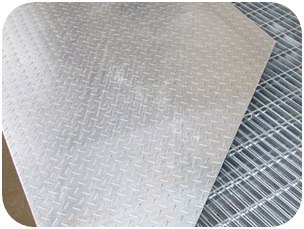 Packaging form of Compound Steel Grating:
* Normal packaging methods:
* Wood packing
* Wire bundle
* Iron belt packing
* Packingaccording to customer requirements