What  we  are  always  stressing  is  the  Strict  Management,  which  strictly  follows  the  ISO9001  Quality  Management  System.  It  is  obvious  of  the  Tensile plastic netting  quality  long-term  stability,  owing  to  the  testing  not  only  about  the  material,  but  the  productive  process,  the  quality  control,  the  packaging,  even  the  after  sales  service.
The best selection for protecting the agriculture plant & orchard & fish breeding and poultry raising from the damage of birds. And the birds will not be trapped in the net.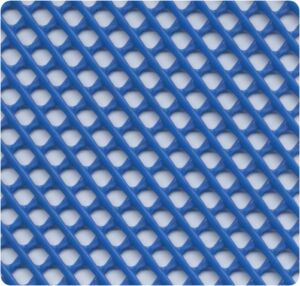 Tensile plastic netting is a very high strength, lightweight, 2m to 2.5m high deer fence manufactured from high strength polypropylene BOP plastic netting. Deer have a tendency to forage over large areas and the cost effective deer fencing offers a very effective deer control barrier.
Tensile plastic netting is black, UV stabilized, rot proof and merges into it's background. Plastic deer fencing is very quick and easy to erect and each roll id lightweight whilst producing a very strong fencing.
Deer fence is easy to erect and install
Plastic netting has a mesh hole size of 5×5cm
The BOP plastic netting has a high tensile strength
Plastic mesh is UV stabilized and chemical resistant
Deer fencing rolls are lightweight
Tensile plastic netting is supplied on 25m and 100m long rolls and is lightweight which makes it quick, easy and very cost effective to install.
It is a wide mesh net allowing the passage of air and light, creating favorable conditions for plants growth.Offer excellent hail protection for the plants,it can greatly improve the output and quality of the plants.
It is strong, durable, light weight for easy handling and positioning, also can be reused.
No harm to human or environment and long working life.