HDPE Plastic Window Screen is a high quality weaving HDPE plastic fine screening netting,with a fine mesh structure offering effective protection from insects and debris.The mesh structure provides excellent light transmission and allows good airflow.The fine screening mesh is extruded and therefore rigid unlike knitted or woven nets, so that it can be installed in panels and used as insect netting in both temorary and permanent applications.
Plastic window screen is used in civil constructions,preventing insects mosquitoes.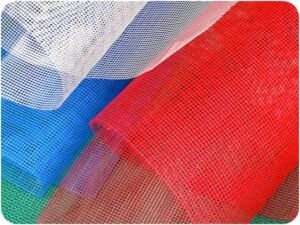 Type:Window Screen
Material:stainless steel wire, aluminum wire, fiberglass, Nylon Wire ,plastic monofilament.
Means of Transport:by sea
Delivery Date:within 20 days
Specification:Color:Gray,Green,Black
Applications:All sorts of airy installation preventing insects and mosquitoes in construction, orchard, ranch, etc.
Packaging Detail:plastic bag, or paper box, or according your request.
Delivery Detail:within 30 days after formal order
Materials: fiberglass wire,Nylon wire, Galvanized wire,S/S, Enamelled,etc.
Properties:
* Excellent Ventilation
* Sunshade
* Ultraviolet Radiation Proof
* Corrosion Resistance
* Resistance to Burn
* Easily cleaning
* Stable Shape
* Straight in Handle
* Long Service Life
HDPE plastic window screen is a high quality extruded HDPE plastic fine screening mesh, with a fine mesh structure offering effective protection from the smallest of insects and debris. This anti-insect window screen provides excellent light transmission and allows good air-flow. Plastic window screen can be divided into plain woven and interweave. In plain woven, longitude and woof is single, and wire is thick, the gridding is equal and beautiful. It can instead of fiberglass window screen.
To the quality strives for the survival to the prestige to strive for the development,we sincerly hope that cooperate with clients from domestic and oversea,You are welcome to send by email or fax your inquiry for trial orders.